No interest + no payments for 12 months
Or 40% off installation!
Michigan's gutters and siding specialists.
25 Year Guarantee
No leaks and no clogs for new gutter and gutter guard installations.
When you hire an installer certified through the VSI Certified Installer program, you can rest assured knowing that they're trained to:
Correctly fasten siding to allow for vinyl's normal expansion and contraction properties
Keep vinyl siding straight and secure on walls
Properly prepare areas around doors, windows, and other openings to prevent water infiltration
VSI Certified Installers focus on quality details to give your home a beautiful appearance that lasts.
Why Choose Sargent Services for Your Gutters and Siding?
Expert Refurbish Work Available To Help You Save
Work Directly With Hands-On, Experienced Owner
Free Estimates & Affordable Pricing For Your Convenience
Thorough Service With Your 100% Satisfaction In Mind
CALL THE EXPERTS. YOUR SATISFACTION IS GUARANTEED!
"All seamless gutters and gutter guards backed by our 25-year no-clog and no-leak guarantee!"
Message From the Owner
Bryan Sargent
Thank you for your interest in Sargent Services for your home's exterior maintenance and upgrades. I am all too familiar with the hesitancy homeowners have when it comes to hiring a contractor to work on their property. The fear of a job being done incorrectly or at an unfair price can cause homeowners to not know where to turn or which contractors they can trust. Worse yet, even referrals from family and neighbors have had disastrous outcomes!
First, allow me to put your mind at ease with our customer reviews. I believe reading about your neighbors' experiences speaks volumes about Sargent Services. Second, we offer free, no obligation, no high-pressure estimates so you can have your issue addressed by an expert and not just another salesman. Third, I stand behind Sargent Services because that's my name out there.
As we are a quickly growing company, I strive for excellence at every level of our business operations. From precisely fitted seamless gutters to only using premium gutter guards with rubber soffit protection, you will quickly see we take pride in our work. Please call our office and see how we deliver on our promise.
Sincerely,
Personalized Service You Can Depend On
Seamless Gutter Installation & Vinyl Siding in Metro Detroit
The gutters on your home may be easy to overlook, but they play an important role in the overall health of your property. By diverting water away from your home, they serve to protect its foundation and surrounding landscaping and prevent things like basement flooding, erosion, and other forms of water damage. When you have the right gutters for your needs, kept clean and in good condition, they can make a world of difference and help to prevent costly and unsightly damage. Fortunately, our team of experts is here to ensure that you are getting everything you need!
From standard gutter cleaning services to gutter repairs and installation, our experienced team provides top-quality workmanship that sets your home up for success. When you need seamless gutter installation in Clinton Township, rely on Sargent Services! We are committed to providing you with the friendly, knowledgeable care you deserve.
Does your home need an upgrade? Vinyl siding is the perfect solution – it's durable, beautiful, and customizable. At Sargent Services, we specialize in vinyl siding installation, repair, and replacement. No matter where you are in Clinton Township and surrounding areas, we'll be there to provide the top-notch services that you've come to expect from our team.
See What Sargent Services Customers Are Saying on Google
Matt and Beaudy come to my home and installed gutters on my garage. The process was seamless, work looks fantastic, and i would highly recommend them to anybody looking for gutters or a roof!!!
Work was performed as promised, on time and on budget.
We had several estimates for gutter guards and Sargent offered one of the best products at the best price. The salesman who came out and the installer were very knowledgeable and pleasant. They were on time for the appointments and did a nice job. We are very pleased with the entire experience!
They were quick and effective in cleaning out my gutters. We had to reschedule due to weather and they made sure to get me back on the schedule asap. I like that they showed me pictures of my gutters everywhere so I could see everything was clear. Very happy with my service.
I recently had gutters installed on my home. They did a fantastic job. The gutters look great. The sales representative, Beaudy, explained everything about the gutters, the guarantee and the options. He had actual samples of the gutters and pictures of how they appeared on different homes. He was very patient and friendly and answered all my questions. Matt who installed them did an outstanding job, very effectively and efficiently. He went above and beyond with clean up with the old mucky gutter and took away all debris. He blew all the leaves off the roof and even my drive! I highly recommend Sargent Services. They deliver an excellent product at a good price and do what they promise.
Great company to work with! Anthony was efficient, professional, and thorough with my gutter cleaning. Will definitely recommend to my friends and family or anyone who asks.
He was courteous and professional. After cleaning the gutters and downspouts he showed me photos of the issues and made reasonable recommendations. I was happy with my experience.
Manny and his team were phenomenal to work with on my commercial garage gutter project. Professional, honest, and great communication. And great product. If you are considering any exterior gutter work on your home, don't hesitate, calling Sergant and be sure to ask for Manny. Cheers, keep up the great work!Jon O'HaraGreat Lakes Funeral Home (opening soon)Chesterfield Twp., MI
We used Sargent Services to put new gutters on a portion of our house. They were professional, friendly, and hard-working. They clearly cared about doing a first-rate job. Beaudy and Sal were fantastic, and a pleasure to work with. The project ended up involving a lot more work than they or I could have known when they quoted the job, but they nevertheless insisted on sticking with the quoted price. If any of our friends need new gutters, I won't hesitate to refer them to Sargent Services!
Sargent came for our gutter cleaning. They did an amazing job. Did an inspection and were very informative. Will definitely be using them again !
My son smashed my gutter on my driveway side of the house.I was searching to get it repaired. Manny came over and explained the damage to my home in a few other area's of my home caused by leaking gutters.I started to get worried about spending more then I wanted and I was plesently surprised I got new Gutters and guards that i could afford now my home is protected and the service was worth every penny. Every part of the process was great . I had a concern and they came right back out to address it and it was nothing
I recently had new gutters installed by Sargent Services. I received multiple quotes and their price was BY FAR the best, not to mention the quality of their product and their staff. Great company, I highly recommend calling them if you're in the market for new gutters.
Anthony showed up on time and did an excellent job cleaning our gutters. I can't believe that, in the past, we tried to do it ourselves. His help was worth every penny and we will continue to work with Sargent. I think they are a solid company.
We are very pleased with the service we received from Sargent Services. The service tech completed everything in the contract for gutter cleaning and left with everything in place. He was very personable, respectful and a hard worker. Thank you Sargent Services!
From the first appointment with the sales guy to the phone calls to schedule, to the work being done, it was a excellent experience. Gutter replacement was very well done.
Sargent gutters did an amazing job! I was very pleased with their promptness and how fast they cleaned out my gutters. Loved seeing my before and after pictures and I was so happy they checked to make sure all my gutter guards were intact and doing their job. Will call again! Highly recommend.
Had a great experience with Sargent last week for the first gutter cleaning at my new home! Scheduling was prompt (unlike several other companies in the area who never answered or returned my calls), and service was very friendly. Cleaning was very thorough, including before and after photos of the gutters after service was complete. I will be returning
From the moment I called to schedule a quote until all the work was done, everyone was professional and courteous. The work crew that came out was very efficient and did not leave a single mess when installing our gutter guards. So happy I used their service.
I have been using Sargent for gutter cleaning for several years now. The company is getting bigger, but the quality and value is still very good. They communicate well and they get the job done quickly. I also like that they show me before and after photos of their work.
We have been using this service for a few years now and Anthony is great, professional and always willing to answer all questions we may have. But the professionalism crosses on into the scheduling as well. We are very satisfied and will continue this service. We highly recommend, you won't be disappointed!
I had Sargent install gutter guards on my gutters last week. I was very impressed with all the employees from my initial contact with the company to the fellows who cleaned my gutters before installation of the gutter guards. The installers were on time for the appointment, friendly, knowledgeable and professional during the installation. They even reminded me that they will come to my house yearly to make sure the guards were working properly! I will definitely check with Sargent should I need home repair work in the future. I highly recommend this company!!
I'm a repeat customer when it comes to having my gutters cleaned out by Sargent but to my surprise they also install. I just bought my first home and a month in I was notified that I needed new gutters so I went with Sargent. Everything from the salesperson Manny to the install was professional and top notch service. The price was even cheaper than I expected too. I will definitely be recommending them to every home owner I know.
We had an awesome experience with Sargent Services replacing our gutters. Manny was transparent, friendly, and they were quick to get the job scheduled and done!
Sargent removed and installed gutters for my mother that were not done correctly from a previous company. They did an awesome job. From beginning to end the crew was great and timely amd responsive .
We have used Sargent Gutters multiple times and have been very pleased with their service. They have an extremely attentive & courteous staff and dons a great job!
Sargent Services were on time, thorough, informative and very professional with cleaning our gutters, checking the effectiveness of our existing leaf guards and clearing our roof of tree debris. Our house is surrounded by huge oak trees, so, they had a lot to clear. Anthony and his assistant also tidied up the yard of the debris as well. We really appreciated that they gave us a number of different ways to pay including mobile payment. We are so pleased with Sargent, we'll be calling them back! We highly recommend them!
I had sargent clean my gutters last month. It was very good experience. Anthony was polite, professional and showed up on time. I enjoy using this service.
Very professional fair pricing, and great quality of work. I could not be happier with the results. I would recommend this company to anyone.
I've known Bryan and his family since he was a kid, his crew replaced my gutters, answered all my questions and did an exceptional job from install to clean up! Very reasonable priced and they use very high quality products. After 1 phone call, Bryan even sent out Matt 4 days later to address an issue with my roof (not my new gutters) and provided some great suggestions. They have me for life, and will be recommending them to anyone who needs anything gutter and siding related! Thanks Bryan!
Anthony came out to do our gutters at a fair price and was super informative and professional. Would recommend to anyone looking to have their gutters done.
New Gutters. The best quote of the four I received. No messing around just great looking gutters at a great price. I could not be more pleased with the outcome.
Excellent company for responsiveness, quality of work and product, and competitive pricing. Sargent returned calls very quickly, was on time, or even a bit early, for all appointments which I really appreciate. The gutters and leaf guards they installed were installed professionally and with dispatch. When I had a problem- with the house, not their work- Sargent came right out and spent the time necessary to diagnose, determine a fix, and successfully execute it in a single visit. I would unreservedly recommend Sargent Services for any and all your gutter and siding needs.
Brian sent Matt out to replace a downspout. Job was done on the day Brian said it would be. Matt was very professional and friendly. Great company ,will use again.
They were on time, efficient, friendly, and helpful. Reasonable pricing as well.
This is third time I've used this company. I am a repeat customer and I am never disappointed. They are very professional and they are clean. I even refereed them to a family member.
Had my gutters replaced today by Sargent Services.From quotation to pricing to scheduling to quality to installation Sargent Services gets 5 stars on all .I would highly recommend them.Thanks Bryan
Sargent gutters did an amazing job replacing out old gutters! Couldn't be happier and would recommend him to anyone!
Brian and his crew cleaned my gutters and then installed gutter guards. What a great job they did on the installation. My wife and I are totally satisfied with the exceptional job they did. Brian even fixed a few of my gutters that were in need of repair and I am very grateful. I totally appreciate Brian's honesty with price, recommendations and his true professionalism. He's a man of his word and that is appreciated. Totally 5 star job. To Brian and your crew Thank you very much!! Stephen B.
They came on time as expected and work fast. The work I had done exceeded my expectations and the crew is good about cleaning up after themselves as well. Highly recommended.
You Can Trust Sargent Services
Quality Gutter Cleaning at an Affordable Cost
Sargent Services is fully-insured plus we have the proper tools to clean your gutters thoroughly without the chance of flushing more debris into your downspouts which could cause even bigger problems.
Let our designated gutter cleaning team tackle the awkward heights and messy dirt so you don't have to. Even better, once we get your gutters super clean, ask us about installing gutter guards which have a 25-year NO-CLOG guarantee! You will get peace of mind and if there is ever a doubt, our team will come to your house once a year to clear any unforeseen problems.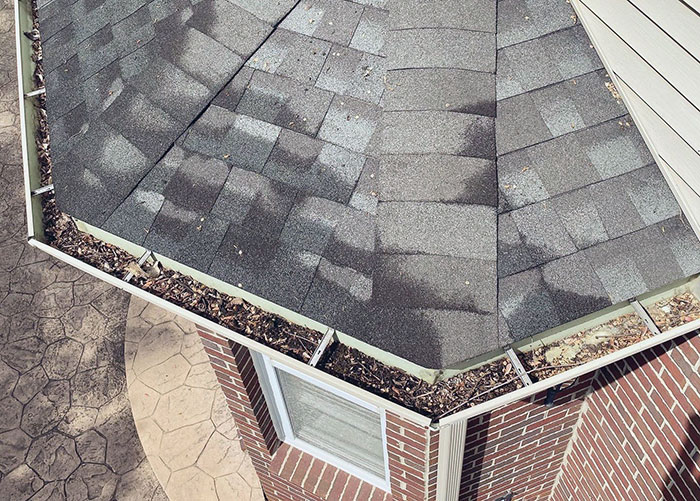 Make Payments with Several Easy Financing Options from Sargent Services
Decide how you want to pay for your gutter guards, siding, or seamless gutters with our easy-to-apply financing services. We strive to provide premium products and installation while offering you the benefit of low monthly payments.
Licensed and Insured – Gutters & Siding Specialists
Gutter Sales & Installation • Gutter Guards • Gutter Cleaning • Gutter Repair • Siding Sales & Installation
Always Free Estimates!
Monday through Friday
9:00 AM TO 6:00 PM
"Lifetime Transferable Guarantee"
No leaks and no clogs for new gutter and gutter guard installations
Proudly Serving Southeast Michigan
HERE'S A LIST OF CITIES YOU MIGHT HAVE SEEN OUR TRUCKS:
Grosse Pointe MI
Clinton Township MI
Macomb Township MI
Chesterfield MI
Shelby Township MI
Sterling Heights MI
Fraser MI
Warren MI
Royal Oak MI
Rochester/Rochester Hills
Clarkston MI
Lake Orion MI
Birmingham MI
Beverly Hills MI
West Bloomfield MI
Troy MI
Bloomfield Hills MI
Milford MI
Northville MI
Livonia MI
Novi MI
Plymouth MI
And Many More in Southeast Michigan!
Tips To Easily Understand Gutters and Siding from A – Z
Cleaning gutters on a two-story house can feel like a daunting task. You need extra equipment and safety precautions to successfully clear clogs from your guttering. These gutter care tips …
Your insurance adjuster may have told you that you need new gutters after a hailstorm. In fact, you may already have the check in hand to cover the gutter replacement. …
Vinyl is an excellent material for fencing and siding, but what about gutters? Are you better off investing in aluminum or vinyl gutters for your house? Let's compare aluminum gutters …