Why Choose Sargent Services for Your Gutters and Siding?
Expert Refurbish Work Available To Help You Save
Work Directly With Hands-On, Experienced Owner
Free Estimates & Affordable Pricing For Your Convenience
Thorough Service With Your 100% Satisfaction In Mind
CALL THE EXPERTS. YOUR SATISFACTION IS GUARANTEED!
"All seamless gutters and gutter guards backed by our 25-year no-clog and no-leak guarantee!"
MESSAGE FROM THE OWNER
Bryan Sargent
Thank you for your interest in Sargent Services for your home's exterior maintenance and upgrades. I am all too familiar with the hesitancy homeowners have when it comes to hiring a contractor to work on their property. The fear of a job being done incorrectly or at an unfair price can cause homeowners to not know where to turn or which contractors they can trust. Worse yet, even referrals from family and neighbors have had disastrous outcomes!
First, allow me to put your mind at ease with our customer reviews. I believe reading about your neighbors' experiences speaks volumes about Sargent Services. Second, we offer free, no obligation, no high-pressure estimates so you can have your issue addressed by an expert and not just another salesman. Third, I stand behind Sargent Services because that's my name out there.
As we are a quickly growing company, I strive for excellence at every level of our business operations. From precisely fitted seamless gutters to only using premium gutter guards with rubber soffit protection, you will quickly see we take pride in our work. Please call our office and see how we deliver on our promise.
Sincerely,
Personalized Service You Can Depend On
Seamless Gutter Installation & Vinyl Siding in Metro Detroit
The gutters on your home may be easy to overlook, but they play an important role in the overall health of your property. By diverting water away from your home, they serve to protect its foundation and surrounding landscaping and prevent things like basement flooding, erosion, and other forms of water damage. When you have the right gutters for your needs, kept clean and in good condition, they can make a world of difference and help to prevent costly and unsightly damage. Fortunately, our team of experts is here to ensure that you are getting everything you need!
From standard gutter cleaning services to gutter repairs and installation, our experienced team provides top-quality workmanship that sets your home up for success. When you need seamless gutter installation in Clinton Township, rely on Sargent Services! We are committed to providing you with the friendly, knowledgeable care you deserve.
Does your home need an upgrade? Vinyl siding is the perfect solution – it's durable, beautiful, and customizable. At Sargent Services, we specialize in vinyl siding installation, repair, and replacement. No matter where you are in Clinton Township and surrounding areas, we'll be there to provide the top-notch services that you've come to expect from our team.
See What Sargent Services Customers Are Saying on Google
YOU CAN TRUST SARGENT SERVICES
Quality Gutter Cleaning at an Affordable Cost
Sargent Services is fully-insured plus we have the proper tools to clean your gutters thoroughly without the chance of flushing more debris into your downspouts which could cause even bigger problems.
Let our designated gutter cleaning team tackle the awkward heights and messy dirt so you don't have to. Even better, once we get your gutters super clean, ask us about installing gutter guards which have a 25-year NO-CLOG guarantee! You will get peace of mind and if there is ever a doubt, our team will come to your house once a year to clear any unforeseen problems.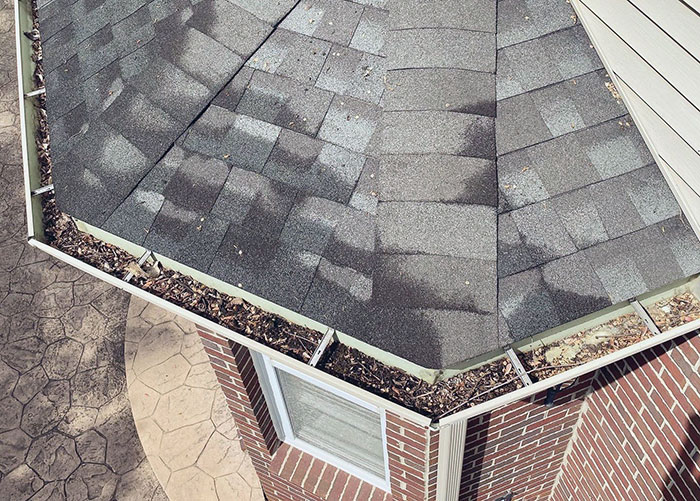 Make Payments with Several Easy Financing Options from Sargent Services
Decide how you want to pay for your gutter guards, siding, or seamless gutters with our easy-to-apply financing services. We strive to provide premium products and installation while offering you the benefit of low monthly payments.
LICENSED AND INSURED SPECIALIZING IN GUTTERS AND SIDING SERVICES
Gutter Sales & Installation • Gutter Guards • Gutter Cleaning • Gutter Repair • Siding Sales & Installation
Always Free Estimates!
Monday through Friday
9:00 AM TO 6:00 PM
"Lifetime Transferable Guarantee"
No leaks and no clogs for new gutter and gutter guard installations
Proudly Serving Southeast Michigan
HERE'S A LIST OF CITIES YOU MIGHT HAVE SEEN OUR TRUCKS:
Grosse Pointe MI
Clinton Township MI
Macomb Township MI
Chesterfield MI
Shelby Township MI
Sterling Heights MI
Fraser MI
Warren MI
Royal Oak MI
Rochester/Rochester Hills
Clarkston MI
Lake Orion MI
Birmingham MI
Beverly Hills MI
West Bloomfield MI
Troy MI
Bloomfield Hills MI
Milford MI
Northville MI
Livonia MI
Novi MI
Plymouth MI
And Many More in Southeast Michigan!
Tips To Easily Understand Gutters and Siding from A – Z
Do your gutters overflow no matter how often you clean them? Do you feel like little water makes it from your roof to the bottom of your gutters? These may …
Routine home maintenance can extend the life of your home's materials and save you money on repair costs. Whether you're a new homeowner or a seasoned pro, you may struggle …
Icicles are pretty from afar, but they can be dangerous up close. All it takes is one smacking down at the right angle to severely injure an innocent passerby. This …